| | |
| --- | --- |
| | Welcome to an encyclopedia dedicated to gathering all kinds of information about the manga series UQ Holder written and illustrated by Ken Akamatsu. Please be aware that this site contains spoilers about the series. Proceed at your own risk. |
Latest Chapter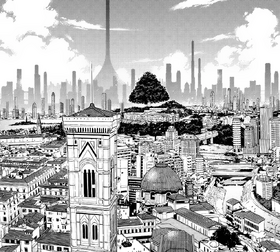 Chapter 43: Undercover Investigation
---
Training in the morning, Touta recalls the recent events. Intending to get stronger, Touta reaches Yukihime with a request to be his coach. After talking about Fate, as well as UQ Holder, Touta receives a job to recruit an immortal and if that were to fail, to dispose of him. He is joined by Kuroumaru and Karin, putting on their uniforms in order to infiltrate a private boarding school as students. Much to Kuroumaru's embarrassement, he is given a girl uniform by Karin. In the middle of their banter, Ikkuu joins them and soon, the group arrives at Amano-Mihashira Academy City.
Read the full summary here.
Featured Article
Xinzqai Chao (

超 星仔

Chau Shinchai

?

) is an Immortal Hunter and a mercenary of the PMSCS' special force, "Powerful Hand".
---
Xinzqai has shown to possess a ruthless personality, not hesitating to kill the residents of the slums for the sake of his job. Upon meeting Karin, he was seen smiling when interacting with her and was shown to be excited when witnessing the ability of her Immortality first hand. He also continued expressing an enjoyment during their battle, especially when having an upper hand. Xinzqai later revealed that he's been in love with Karin and has been searching for her ever since finding out that she was alive. He stated the desire to "break her heart" so eternity wouldn't be so bad anymore and he would love her forever. However, his feelings aren't met with an appropriate response. (...read more)
Featured Image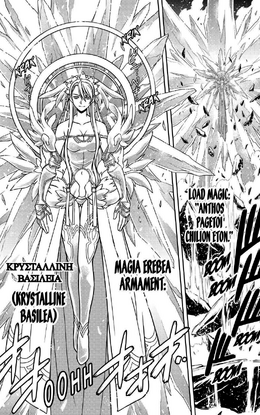 Yukihime's Magia Erebea takes the stage!
UQ Holder! News
The 66th chapter entitled Define the Relationship has been released! You can read it legally and for free at the Crunchyroll Manga site.
The fifth volume of UQ Holder! manga has been released in Japan!
UQ Holder Wiki Poll
What do you think of the UQ Holder! Manga so far?