| | |
| --- | --- |
| | Welcome to an encyclopedia dedicated to gathering all kinds of information about the manga series UQ Holder written and illustrated by Ken Akamatsu. Please be aware that this site contains spoilers about the series. Proceed at your own risk. |
Latest Chapter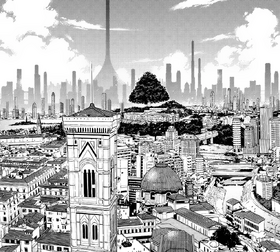 Chapter 43: Undercover Investigation
---
Training in the morning, Touta recalls the recent events. Intending to get stronger, Touta reaches Yukihime with a request to be his coach. After talking about Fate, as well as UQ Holder, Touta receives a job to recruit an immortal and if that were to fail, to dispose of him. He is joined by Kuroumaru and Karin, putting on their uniforms in order to infiltrate a private boarding school as students. Much to Kuroumaru's embarrassement, he is given a girl uniform by Karin. In the middle of their banter, Ikkuu joins them and soon, the group arrives at Amano-Mihashira Academy City.
Read the full summary here.
Featured Article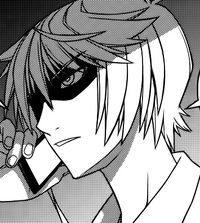 Fate Averruncus (

フェイト・アーウェルンクス

Feito Āuerunkusu

?

), formerly a member of UQ Holder and Negi Springfield's comrade, is now the greatest wizard in the solar system as well as UQ Holder's true enemy. He is the second returning character from Negima after Yukihime.
---
Fate appear to be calm with an emotionless expression on his face most of the time and rarely show other expressions. It is said that his personality changed drastically after the death Negi which mean that he wasn't ruthless as he is now as he helped saved many people before.
Fate is shown to have developed an unhealthy obsession with Touta Konoe as he stated that the boy belong to him. This obsession that seem to be his drive to chase Touta comes from the mere reason that the boy is a related to Negi who he seem to be obsessed with in the same way.(...read more)
Featured Image
Magia Erebea - Raiten Taisou
UQ Holder! News
The 101th chapter has been released! You can read it legally and for free at the Crunchyroll Manga site.
The eight volume of UQ Holder! manga has been released in Japan!
UQ Holder Wiki Poll
What do you think of the UQ Holder! Manga so far?